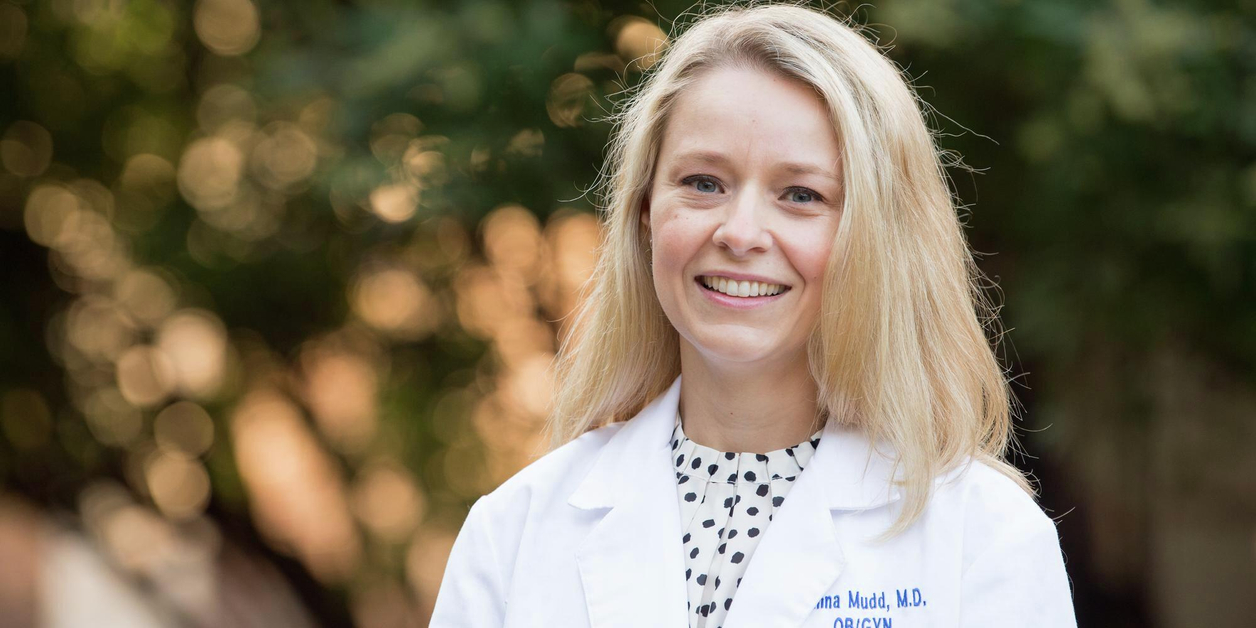 Specialty:
Obstetrics and Gynecology
Board Certifications:
Obstetrics and Gynecology
Locations:
Hoffman and Associates at Canton
Hoffman and Associates at Catonsville
Hoffman and Associates at Mercy
Janna Mudd, M.D.
Janna Mudd, M.D., is a highly respected OB-GYN and member of Hoffman and Associates in Baltimore, Maryland. She is Board Certified in Obstetrics and Gynecology, having earned her medical degree at Drexel University College of Medicine and completing her Residency at the University of Maryland Medical Center.
A Lifetime of OB-GYN Care
The daughter of an OB-GYN herself, Dr. Janna Mudd has developed a passion for obstetric and gynecologic patient care over the course of a lifetime. While completing her first of several summer internships at the age of eighteen, Dr. Mudd worked alongside an experienced OB-GYN. From the bustling labor and delivery ward, to running from delivery to delivery, and then finally making their way off to surgery, Dr. Mudd gained a true appreciation for the work. Since that time, she has dedicated her career to serving the women she cares for on a daily basis.

While Dr. Mudd enjoys the hustle and bustle of life as an OB-GYN, she places tremendous value on the relationships she develops with each of her patients. She notes the joy and honor she shares in caring for women throughout all stages of their lives, and she relishes the opportunities to educate them and advocate on their behalf.
Published Author and Respected Doctor
In addition to providing compassionate and experienced gynecologic care to women of all ages, Dr. Mudd is a published author and has received numerous honors and awards for teaching and academic excellence. Together with her fellow OB-GYNs at Hoffman and Associates, Dr. Mudd is affiliated with Mercy Medical Center in Baltimore, Maryland.
Cultural Diversity Background and Appreciation
Dr. Janna Mudd was born in the Netherlands and moved to Bethlehem, Pennsylvania when she was just a year old. The middle of three children, she spent many summers travelling both to the Netherlands and her mother's homeland of Greece. Janna's travels and interest in different cultures developed a zest for foreign language, as she speaks conversational Greek and Dutch, and is fluent in Spanish.

In her spare time, Janna loves to travel and spend time in Bethany Beach, Delaware. She also enjoys aerobics, jogging and reading. Janna lives in Baltimore County with her husband, with whom she has two children.
Education & Fellowships:
Residency - University of Maryland Medical Center, Baltimore, MD
Medical Degree - Drexel University College of Medicine, Philadelphia, PA
Associations & Memberships:
American College of Obstetricians and Gynecologists
American Medical Association Society for Obstetric Anesthesia and Perinatology
See a list of insurances accepted at Mercy. Restrictions may apply. Patients should confirm coverage with their carrier prior to appointment date.